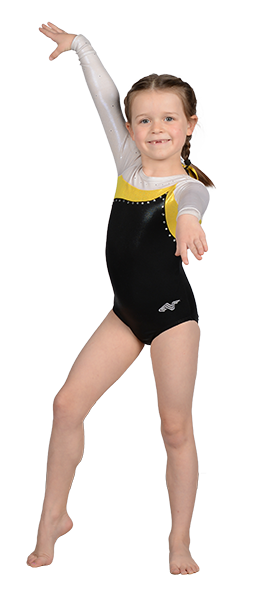 If you love ESGC, please send us your testimonial and we'd love to add it to the page!
My two girls have attended Eastern Suburbs Gym Club since they were 3 years old. With both children having had developmental issues with their hips we were keen to see them build some muscular strength and stability and increased confidence to help with their long term prognosis. The coaching staff were understanding and accommodating and helped us greatly. The results for us have been well worth the efforts. Both girls are fully functional and our more problematic child is now a confident and strong competitive gymnast who greatly enjoys her gym community. I'd highly recommend the program and the club to any parent looking for a fun activity for their child with the added benefits of strength, co-ordination and confidence.
Thank you so much for your wonderful playgym classes. My daughter loves them and is so much more confident now. I especially appreciate how she lands on her feet when she falls now!
My four year old daughter has been attending Playgym and Playgym Plus for just over a year, and recently my two year old daughter has also joined Playgym. Under Natalija my children have gained a great deal of confidence, improved their behaviour, and have learned to focus on specific tasks when instructed. Violet and Loretta really enjoy coming to Playgym and look forward to it every week.
ESGC has provided our daughter with many years of gymnastics experiences at a variety of levels. It is great to see how the children are constantly progressing by learning new skills and moving into the appropriate type and level of class for them. ESGC seems to have a class for everyone of every ability!